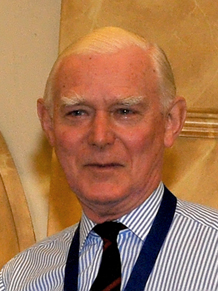 Report of the Chairman of the Standing Committee on Welfare Programmes
BRIGADIER TONY BERRY OBE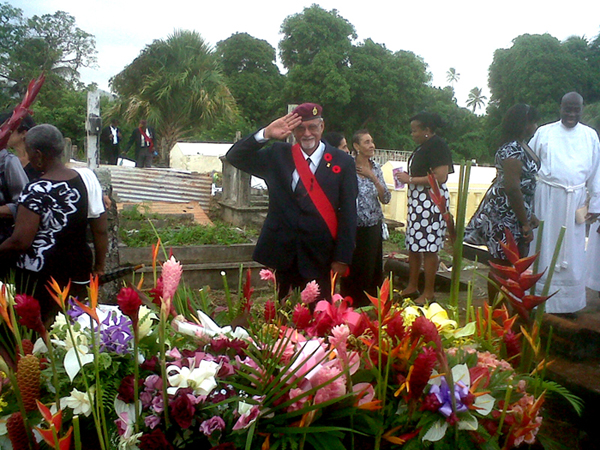 We distributed £1.9m of welfare grants in 2011, from RCEL's own funds and those of other Founder RCEL Members and UK Service Charities. This enabled us to help 13,428 ex servicemen and women who had served the Crown and who live in over 56 countries. From RCEL's own funds, £670,000 was granted against initial bids of close on £1.6m to 32 organisations for welfare, medical and admin support. The Royal Canadian Legion supported a further 10 Caribbean member organisations with £194,000 in similar welfare, medical and admin support. Emergency grants were made to New Zealand towards helping major earthquake victims in Christchurch and to Australia for flood relief victims. Towards the end of the year we were also able to increase our initial help to a number of African member organisations and also to Burmese veterans in camps on the Burma/Thai border.
The Headquarters' team welfare visits during 2011 to member organisations and additional reports received have continued to show that there is no diminishment in the level of assistance required. Food and other prices have continued to rise in all countries, with many reporting as much as 20% inflation in basic commodity prices; with the poor particularly badly hit. Of particular concern are requests for increased support towards medicines and medical help in those countries where there is little or no local free provision; the case in the majority of the countries we support. SCOWP is only able to make modest provision towards helping with medical expenses as we have been forced to take the view that we must focus our limited resources on general welfare support.
As in previous years we owe an extreme debt of thanks to the Royal Canadian Legion for their huge generosity in contributing towards welfare grants in the Caribbean. Other founder members also did their bit, with the Returned Services Leagues in Australia and New Zealand helping in their parts of the globe. Additionally without the strong financial contribution towards the League's Headquarter over-heads by the Royal British Legion, the sums available for benevolence would be much reduced.
During 2011 the Headquarters' team managed to visit 10 member organisations. Of particular note was the first visit to Somaliland for many years; re-establishing contacts on the ground with a vibrant organisation. Also of note has been the ability in 2011 to start grant payments to veterans in Tanzania, which had regrettably been suspended for a period whilst proper channels for distribution were re-established.
The "Agency" work of RCEL continues to grow and it is via our member organisations that we hear of current cases. Controller Welfare coordinates the applications and payment of grants on behalf of the over 40 Royal Navy, Army and Royal Air Force benevolent associations, to those soldiers, sailors and airmen who have served the country, are now living abroad and have fallen upon hard times. A total of £669,483 was granted to 1,733 cases in 2011.
RCEL, its member organisations and supporters can be proud of what was achieved in 2011, but we can never be complacent. We know that we are barely meeting the minimum of help required. Member organisations report new cases surfacing each year, hit by the economic down turn, rising commodity prices and increasing old age. It is wonderful that year on year we have managed to increase the level of help and benevolence distributed, and this is thanks to the generosity of our many donors and volunteers worldwide.
RCEL - Royal Commonwealth Ex-Services League - Registered Charity No. 1174874 - Haig House, 199 Borough High Street, London SE1 1AA, United Kingdom - Telephone +44 (0)20 3207 2413
Legal Notice
-
Contact Us