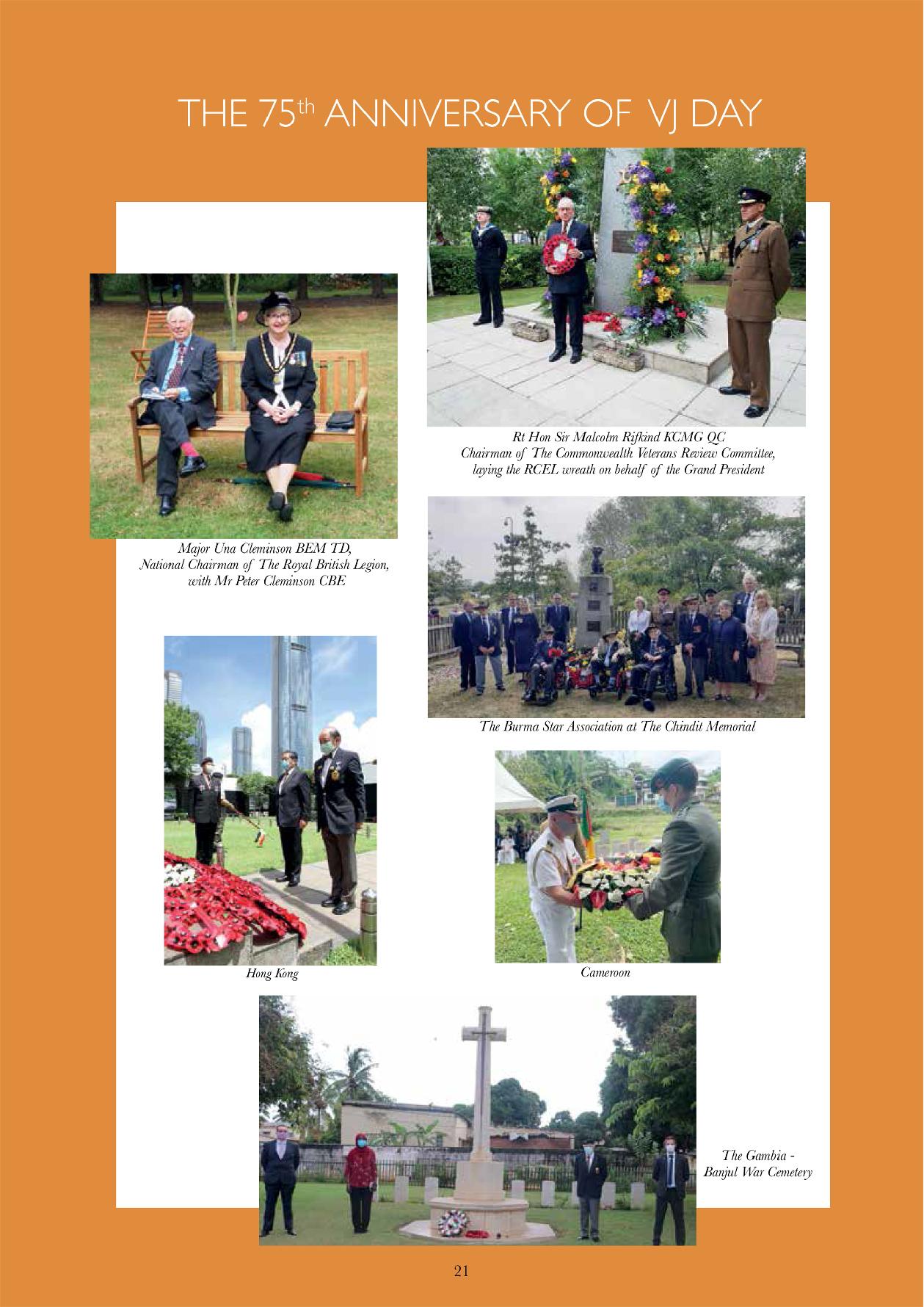 V-J DAY75 - 15 AUGUST 2020
On August 14, 1945, it was announced that Japan had surrendered

unconditionally to the Allies, effectively ending World War II. Since then, both

August 14 and August 15 have been known as "Victory over Japan Day," or

simply "VJ Day." Coming several months after the surrender of Nazi Germany,
Japan's capitulation in the Pacific brought six years of hostilities to a final and highly anticipated close.
In London, huge crowds gathered to cheer King George VI and his Queen on

their way to Westminster for the opening of Parliament. King George VI in his

speech on V-J Day highlighted the part played by British Commonwealth and

Empire peoples:
"The campaigns in the Far East will be famous in history for many reasons. There is

one feature of them which is a special source of pride to me, and also to you, the

citizens of our British Commonwealth and Empire to whom I speak. In those

campaigns there have fought, side by side with our allies, representatives of almost

every unit in our great community - men from the Old Country, men from the

Dominions, from India, and the Colonies. They fought in brotherhood; through their

courage and endurance they conquered. To all of them and to the women who

shared with them the hardships and dangers of war I send my proud and grateful

thanks."
The 75th Anniversary takes place on 15th August 2020, when the nation will commemorate this historic moment in time.
There are a number of events taking place, if you would like to participate and learn more, please use the various links contained on this page.
RCEL - Royal Commonwealth Ex-Services League - Registered Charity No. 1174874 - Haig House, 199 Borough High Street, London SE1 1AA, United Kingdom - Telephone +44 (0)20 3207 2413
Legal Notice
-
Contact Us